If you have a life-altering, multi-billion-dollar idea but you don't have access to the right partners to launch it. You've come to the right place.
We provide vetted, pre-qualified resources for you. Whether you're a Richard Branson creative-type or Henry Salk scientist-entrepreneur, the earlier you know the right people to team with and how they can facilitate your destiny, the sooner your million/billion dollar idea can change the world.
At Fueled, we understand what it takes to succeed and to grow a business from concept to company.  From understanding your options for business models to finding the best funding sources for your business, we can help from startup and beyond.
We Do It For You
Fueled does all the vetting and aligning for you.
We take the time to do the due diligence, talk to people – not just email or text, but deep-dive into backgrounds, cultures, hits and misses and get to the bottom of the best collaborators for you. Whether it's tactical social media or cybersecurity, we do the heavy lifting for you and then pair you with the right supplier, service, and/or partner for a fee that fits your budget and your timing.
It's Personal
Your success is our success.
This is personal to us. Both the founder and pre-vetted providers have one thing in common – they have all started or worked in multiple companies from boot strapped to IPO. The single common mistake and best decision we ever made in becoming successful entrepreneurs was the first choice in partners, contractors, or suppliers we chose. 65% of new businesses fail in their first year because of the initial resource they chose to get their businesses started.
Why We Do It
For Lisé, our founder, startups and turnarounds are her life. Fueled Consults originated from an urgent need for resource vetting in all levels of business. After being nearly crippled by two faulty medical implant devices, Lisé recognized the critical void in industry supplier vetting. Had the FDA demanded medical device manufacturers tested and vetted their products as if they were implanted in their own loved ones, she and millions of others would have been spared great pain and financial loss. Not only is our founder an advocate for patients who have suffered as she did, but she has dedicated that passion to ensure entrepreneurs and Industry are married with the right partners, the first time.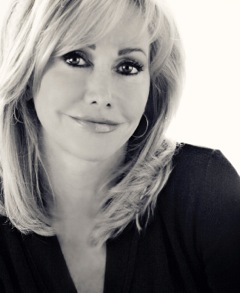 Will Givens- -

Lise' is a really remarkable executive who combines reality based strategic savvy, a dead on ability to analyze and cut through clutter and inspirational leadership with an artistic approach to marketing and brand nourishment.  ~ Vice President of Network Marketing at…

Kris Michell- -

Perfect for anyone looking for a professional who will go above and beyond the call while exercising the keen skill, knowledge, and ability to handle a project of any magnitude. ~ President/CEO at Downtown San Diego Partnership

Michael Wortsman- -

..Worked with us each step of the way to create the most compelling marketing campaigns, guiding us in design, execution, and evaluation of the campaign for optimum ROI. ~ Executive Chairman at Getheal.com

Jennifer S- -

Lisé's management expertise allows her to operate at a high level while adapting quickly to new mediums….cutting-edge new ideas and ability to lead and mentor any team to accomplish a vision. ~Yahoo! Inc., Global Partnerships

Ken Werner- -

Extremely smart, knowledgeable, results oriented… tireless and excellent communicators, strategists and out-of-the box thinkers. ~ President Warner Bros. Domestic Television Distribution.

Gregg Kennedy- -

Lisé is great to work with - Fantastic at communicating her client's needs into ways that we could help! ~ President at Survey Technology & Research